No results were found for the filter!

Bio Kleine Auszeit
Herbal tea with rooibos
Slightly sweet taste with a spicy note. Infusion with a floral scent.
Content
20 Gramm
(149.50€ * / 1000 Gramm)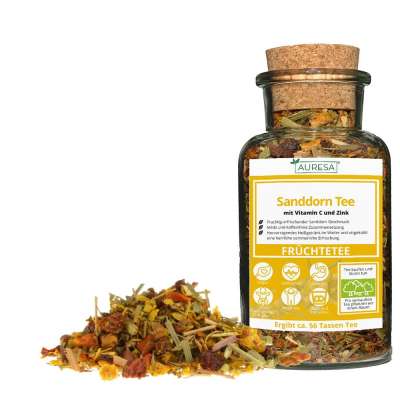 Sanddorn Tee
With vitamin C and zinc
Fruity and refreshing sea buckthorn taste. Mild and caffeine free. Excellent tea for summer and winter.
Content
30 Gramm
(126.33€ * / 1000 Gramm)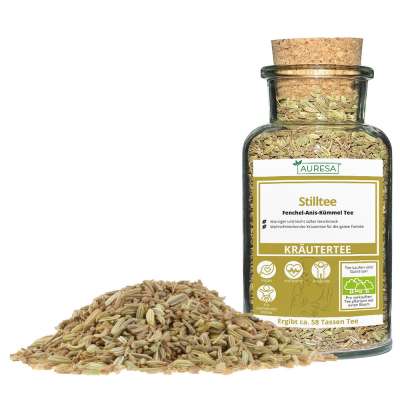 Stilltee
Fennel-Anise-Caraway tea
Spicy and slightly sweet taste. The ideal thirst quencher for the whole family.
Content
30 Gramm
(99.67€ * / 1000 Gramm)